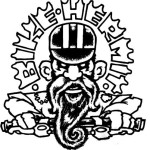 Welcome to the Hermit's Workshop, brought to you by Bike Touring News –
The Bike Hermit's YouTube channel features videos designed to help empower the bicycle traveler. He reviews and demonstrates products and shares tips about bike touring and bikes in general. The Bike Hermit is a pretty good guy.
click  The Bike Hermit or the link below to visit the workshop.