Every year Quality Bicycle Products, or QBP, produces a trade show for their dealers featuring vendors who sell their products through QBP. Your humble reporter was invited this year to the frozen wasteland that is Minneapolis. By the way, those who refer to Portland, OR as Minneapolis West are not even close to the mark. So, stop it. There is a relatively limited mass transit system here and, even though the local beers are quite good and a welcome relief from Northwest Hop Bombs, beer higher than 3.2 % alcohol is only sold at liquor stores or bars. And it is cold here. So cold it hurts. Cold enough to kill you in short time. Actually don't even use Minneapolis and Portland in the same sentence anymore.
But, I digress- back to the trade show.
I have lusted in my heart for a Ritchey Road Logic bicycle for as long as I can remember. I'm not sure why. The only one I ever rode felt unforgiving and, while not really exactly twitchy, it was, shall we say, very responsive. In fairness, I was already spoiled at the time by the feel of a nice, relaxed touring bike geometry and bigger cushy tires.
I think maybe it's the Tom Ritchey legacy and the fact that he made his own frames with proprietary Ritchey Logic tubing. So imagine my excitement when I came to the Ritchey booth and saw that, after a hiatus of several years in which he made only his Breakaway bikes, Ritchey is now having the Road Logic, P29r, a 650b bike (not 27.5, thank you very much) and the Swiss Cross made again. Not by Mr. Ritchey personally but by very experienced frame builders in Taiwan who have received training by Ritchey and use the same proprietary tubing.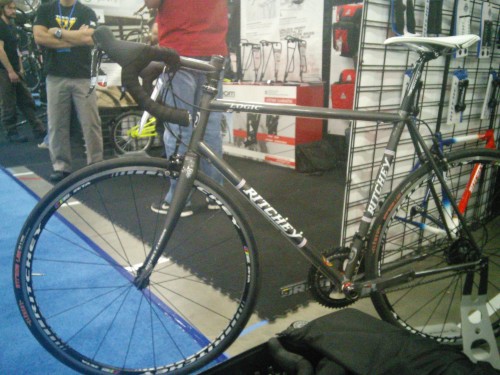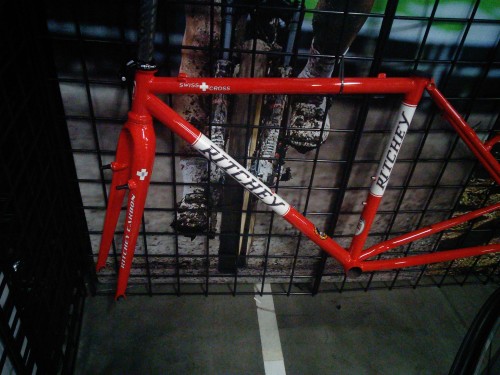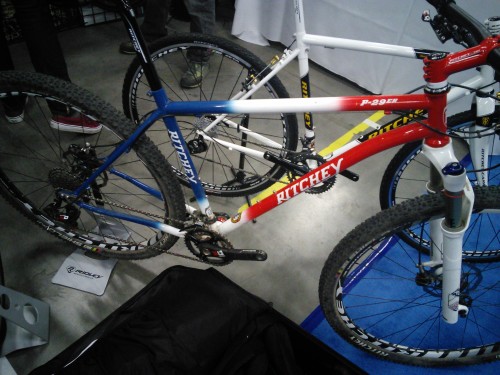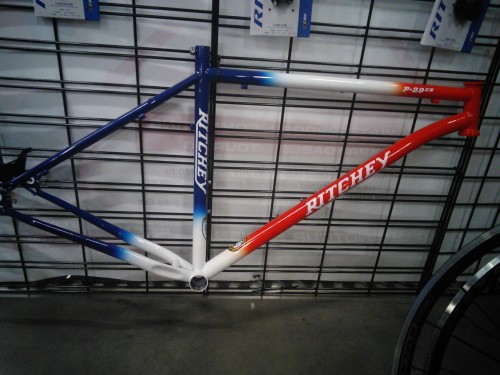 Classic, understated, sturdy, simple tools.
Cogburn is a brand being distributed by QBP. They make a camo fat bike which attempts to attract a new customer to biking; the sportsman. The thing that has interested me is the rack they have for carrying weapons- bows and arrows, rifles and/or fishing poles. Could also work for skiis.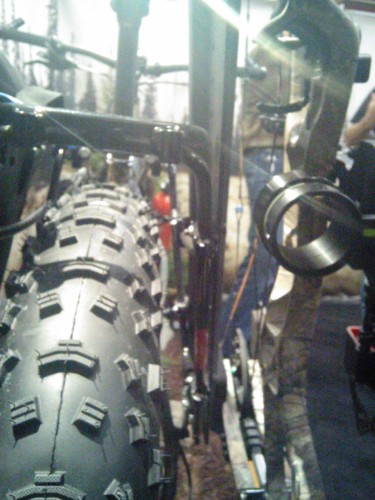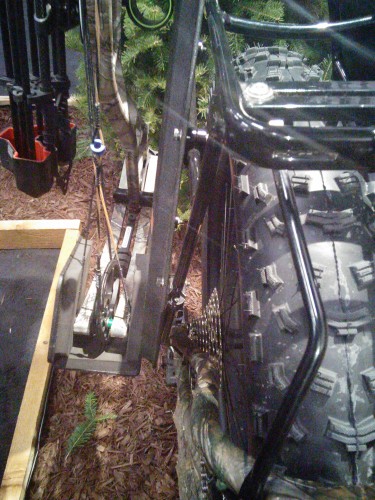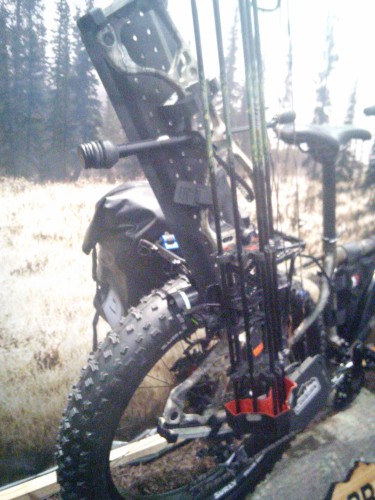 This thing appears to be adaptable to most racks and the carry brackets can be moved around to work with different cargo. Neato!
Another item I have been curious about is the rack and pannier system from Thule. Got to see the setup here and I have to say it looks pretty nice. Thule makes their own rack which mounts without eyelets so it will fit on about any bike. It's sort of gnarly looking in my opinion but the
bag attachment will work on any rack with 10 mm rails so using the Thule rack is not mandatory. Whew. The bottom of the bags are held tight by a rare earth magnet built-in to the Thule rack and sold after market for other racks. The quality seems high and the details are well thought out. Available from Campmor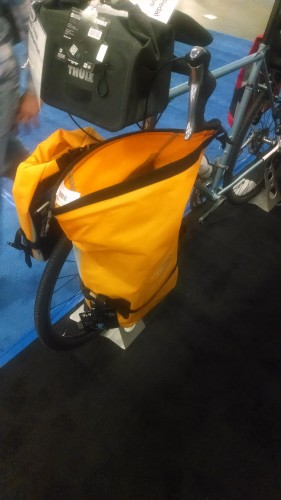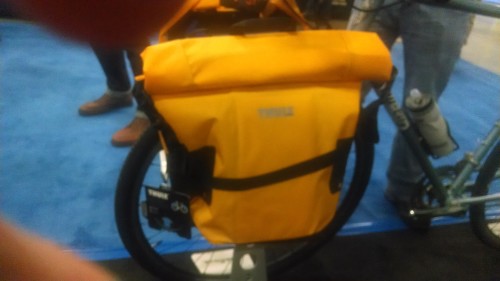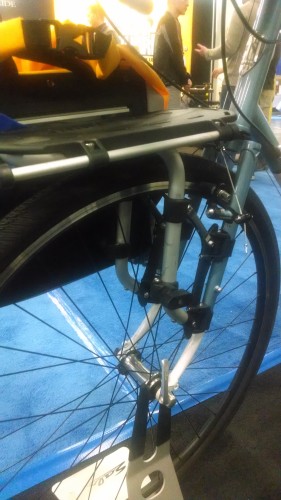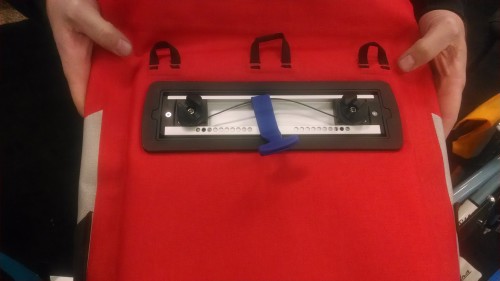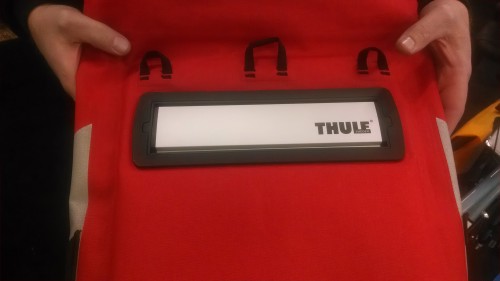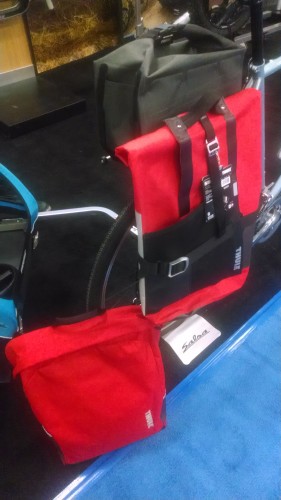 Bike Hermit- Minneapolis