A year ago, I began planning a bike trip. I planned to ride from Great Falls Montana to Bozeman Montana, but plans don't always go as expected, "you'll have this" as The Bike Hermit would say. So instead, on August 3rd, I found myself, on my bike, riding across Oregon towards the unincorporated community of Government Camp, 60 miles from Portland. After a stressful academic year learning to accept that sometimes plans change in ways that aren't necessary appealing, a solo bike trip is just what I needed. I typed "Boise to Portland by bike" into google and I began working on my route. I figured I'd give myself a little over a week to get there. An annual reunion starting on the 11th of August gave me a timeline to stick with. As the departure date drew nearer, fire season was underway in Idaho and thick smoke loomed in the air. I had to changed plans yet again and rewrite my route to allow for a start in the mountains outside of Baker City Oregon, hoping to avoid not only the smoke but also the 90 degree temps expected over the next few days.
When planning, and re-planning, a route, you want to make sure you are honest about the number of miles you believe you can physically handle in a day. I picked 50, knowing that I could average 10 miles per hour and had previously accomplished 40 miles per day without dying. So with the number 50 in mind, I began looking for towns and/or campgrounds that could serve as starting and end points for my 8 days of travel. Realistically, I knew I could go 2 days without a resupply area, as long as I could track down water, I could carry all the food I would need and be perfectly happy without having to interact with other humans. I also tried to plan for the unforeseen circumstances that would prevent me from reaching my destination for the day, this meant making sure there were places to stop and spend the night in the middle of nowhere if necessary. My best advice for someone planning a trip like this, don't expect everything to go smoothly, don't expect to be at the destination that you've chosen on time, or even at all, learn to expect the unexpected.
Prep:
A lot goes into packing for a bike trip, The Bike Hermit was kind enough to share his trusted list of necessary items with me and I carefully weighed each one out and laid them on the floor of our garage. Considering that I have a Surly Long Haul Trucker with a 52cm frame, the standard Shimano XT-T780-L SGS rear derailleur, rear tubus logo evo rack, front tubus nova rack, Lone Peak panniers, and adding the weight of my packed items, my bike weighs exactly as it should. It weighs enough to carry everything I need for 8 days but not so much that I won't be able to pedal it up steep mountain passes. So no, I didn't weigh my gear or my bike and I honestly have no intention of doing so in the future. I made sure everything would fit into the two front Lone Peak panniers and two rear Gilles Berthoud panniers. I made sure I had enough food, enough water and enough items of clothing to be comfortable while riding and in camp. I did carry one extra item however, nothing necessary to be physically successful persay but essential to make my journey emotionally possible, a glass green sphere. Given to me by a close friend, it is meant to represent the spirit of a my friend Tom who passed away 11 years ago. Each year, a group of us meet to celebrate his life on the side of Mt.Hood and this bike ride would serve as a form of meditation as I reflected on the past year's trials and tribulations as well as the 10+ years spent without my friend.
Day 1 Wednesday August 3rd: Wallowa-Whitman National Forest to Prairie City Oregon
High in the mountains above Baker City Oregon, I had a frosty start. The only downside to traveling with a hennessy hammock as opposed to a tent is that trees are required for set up. The Wallowa-Whitman National Forest provides plenty of trees but in adequate spacing and the bend of the young saplings meant that no matter how hard I tried, I would end up sleeping on the ground. After instant coffee and instant oatmeal, I loaded up bertha for our first solo travel. The Bike Hermit had installed a large dollar store American flag to my rear rack the night before so sleeping bag, rear panniers and fly rod were carefully placed as to not disturb it's placement. Photos were taken by proud parents and well wishes were given before I unceremoniously pedaled away, uphill, into a headwind.
I was giddy with excitement about being out on my own. It's not as if I haven't done many things on my own before, I'm almost 30 and have been living on my own since 19, but somehow this felt different, like suddenly I could eat all the cake and ice cream I wanted to, watch scary movies and stay up as late as I wanted. So what does that translate to into a world where your parents are bike touring legends. It means you can complain out loud to yourself as much as you want, it means you can stop whenever and wherever you feel like it and it means you don't have to listen to The Bike Hermit say, "you'll have this". So off I went up the hill with a refreshing breeze nipping at my face. I stopped to take off some layers at the top of the first hill and in the distance I could see another cyclist pedaling uphill in my direction. I got so excited about waving and saying "Hi" that I almost biffed it in the deep gravel of the slow vehicle turn off.
I was immediately impressed by the hospitality towards cyclists in this part of Oregon. Wide shoulders allowed me to feel comfortable on the road and nearly all of those who passed me slowed and/or gave me the lane, it was truly impressive. About 20 miles into my ride, ODOT was doing some work on highway 7. Several big trucks were hauling sand from their main site to somewhere up the road. About 200 feet from the turnoff to their main "dirt site" someone had constructed a pictograph of a water tap and a bicyclists, indicating that water was available and well as ample shade for taking a break. While I didn't stop, I was happy to see this level of accommodation. Not long after this, I stopped to pee and while I was waiting for aforementioned large trucks to pass, one of them slowed to a near stop to inquire as to whether or not I was "broke down". Again, this level of hospitality towards cyclists is just unreal and very much appreciated. I made it to my destination of Bates State Park around 12 noon, my expected arrival time for 38 miles of travel. While they had excellent hiker/biker spots, the generator running the sprinklers was enough to lead me to take over the day use pavilion. I made myself a biker fish taco, tuna on a tortilla, and pulled out my book to read. I was sound asleep within 30 seconds and found myself blinking awake nearly 2 hours later. It was still relatively cool and I felt reenergized. I took a look at my route map and decided I could push on a little further for the day. There were plenty of campsites and towns dotted along the route, making it possible for me to go anywhere from 10 to 40 more miles for the day. I recalled a mental note of The Bike Hermit explicitly telling me that "it's all downhill from Bates to Dayville". If you've read my previous blog, you'll recall that the first rule of bike touring is that there is no such thing as "flat", and relatively little "downhill". So the first 10 miles found me climbing a mountain pass and cursing my father under my breath. I was relieved however when I reached the top and indeed, the rest of the way into Prairie City was literally all downhill.
That little kid feeling took over again as I pulled into town, realizing that I could choose where to set up camp, where to eat dinner and eat all the ice cream that I wanted. While it wouldn't normally be my first choice, I found a comfortable RV park on the edge of town. With the spaces having been built to accommodate for motor homes and fifth wheels, a cyclist will find themselves out of their element. The lack of trees forced me to use my rain fly as a tarp and prepare to sleep on the ground. There were a few trees across the creek and given the chance to do it over again, I probably would have asked the camp host if I could use them to anchor my hammock. The major perk of staying at an RV park is showers! Since it was my first day on bike, I wasn't exactly at filthy hippie status yet but I decided that rinsing off the sunscreen and bug spray would probably allow me to sleep more soundly. The Bike Hermit had given me some solid advice about always carrying quarters for this exact purpose. I did not however have enough quarters to even get the water started. $1.75 for 10 minutes of shower time seemed excessive. Who needs a freaking 10 minute shower, especially when you are at an RV park, this isn't the prom people, just rinse off and get it over with. I thought they should have some sort of system like the do-it-yourself car washes, you know put in a quarter for like 30 seconds of water, I could get behind that. After taking a PTA bath and successfully freaking out the family in the campsite next to me I rode into town to find food. Second rule of bike touring, always stop when there is food. When I ride into town, I usually put my trust in the other inhabitants of the camp and leave my panniers and camp gear set up at my site. I don't travel with a bike lock as it would take up too much room, not to mention weight. Most businesses are okay with you pulling your bike inside, as long as there is room and you bat your eyelashes a few times. I took a Surly Junk strap with me and even though any half witted criminal could probably figure out how to unhook it, I wrapped it around my front wheel and frame and parked it outside, within viewing distance of my table. The Oxbow Restaurant offers one of the best mushroom swiss burgers I've enjoyed to date, which is saying something, trust me, and serves strong cocktails in mason. I always appreciate that hipster edge in the middle of nowhere oregon. After dinner, I  decided to explore the town of Prairie City. It didn't take long, as the town consists of one main block and not much else. I noticed that they sold single cans of tall boy PBR's and so I made my purchase of one beverage and one ice cream sandwich before returning to camp. At some point during the 3 block ride, a wave of exhaustion hit me and I made the decision to get in my sleeping bag without opening the PBR.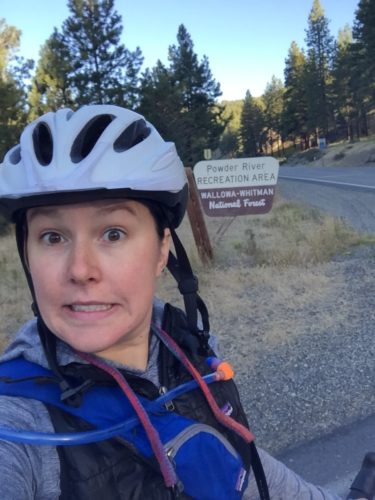 Ready to hit the road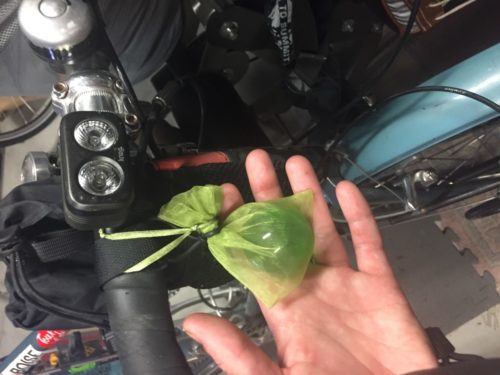 The spirit of Tom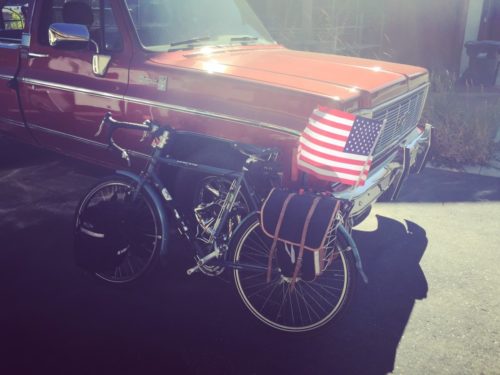 Fully Loaded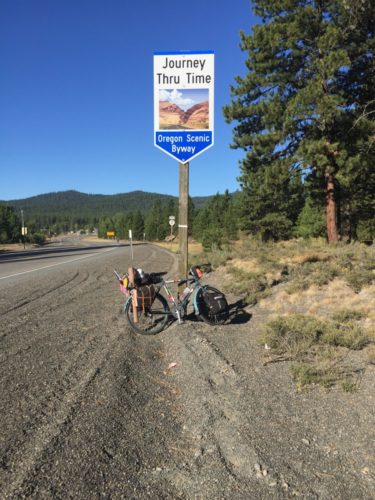 Sumpter Junction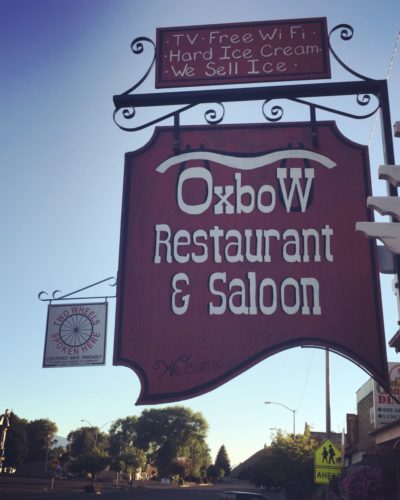 Best restaurant in Prairie City