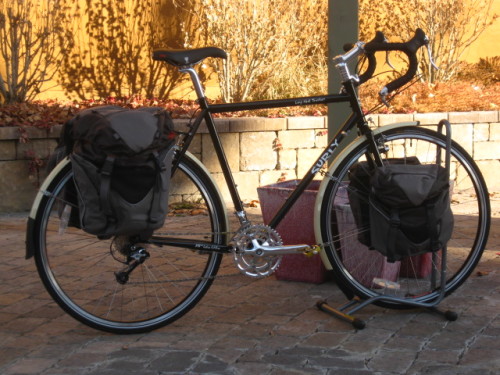 Today a customer brought his bike in and purchased a rack which the Bike Hermit installed- without charging for his time. On Saturday last, he installed a rack and new grips and frame bags on a customer's bike. The bike and all the parts had belonged to Bike Touring News just hours before. Is that exceptional- or not even average- customer service, the Bike Hermit wonders. While visiting in Danville, CA a few years ago the Bike Hermit happened to be in a bike shop when a customer was consummating his purchase for what appeared to be a not inexpensive road bike. Part of his purchase was new road bike shoes. When he was asked by the customer how the cleats on his new shoes should be installed, the cashier person didn't even budge from his stool as he told the customer basically to figure it out. That appears to be piss poor customer service.
From a strictly business view we should probably figure out how long each widget takes to install and charge accordingly. Maybe the Bike Hermit is the slowest bike mechanic in the world but if he charged for the time he spent installing fenders- for the most flagrant example- the labor charge would far exceed the cost of the fenders.
Working on bikes is something he would almost do for free, wait a minute……he does do it for free. Sky King and the Bike Hermit would, and do, talk about bikes and bike touring for free too. As a business model, we probably won't be on Shark Tank soon, but as long as we can spend January in West Texas, this is the best job ever!