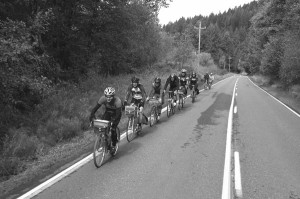 All of the photos used in this post were taken from the Oregon Manifest site. Credits should be given to PDXCROSS and/or Mike Davis
In 1934 a group of young riders in France organized the first technical trials, conceived to determine the best touring bicycle. Over the course of three days the entrants were required to complete a very demanding 290 mile course. Bikes incurred penalty points for any equipment that malfunctioned or failed. Bikes had to meet some restrictions in geometries and tire size (minimum 35 mm width) and generator lighting was required. Every bike also had to carry the designated 3 kg load from start to finish. The idea was to promote the innovation and development of lighter, more responsive machines.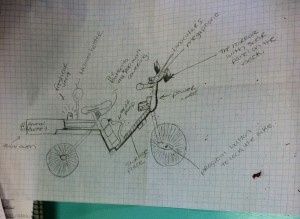 In 2009 a group in Portland, OR started the Oregon Manifest Constructor's Design Challenge, a one-of-a-kind design/build competition, in which some of the country's best custom bike craftsman and select student teams vie to create the ultimate modern utility bike. Now it seems as though the history of the bicycle might slowly be describing a full circle. In the last eight decades, and particularly the last two or three, there has been a frantic, headlong rush towards the lightest possible bikes and components with less emphasis on durability and practicality.  The organizers may be looking back at the beginning of the circle yearning for useful, durable bikes that can also be beautiful and can perform at a very high standard even though they are not the lightest.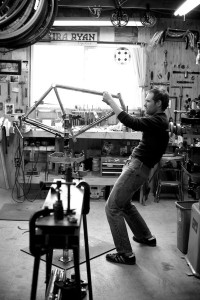 Bike Touring News will be at the 2011 Oregon Manifest Constructor's Challenge in Portland on September 23-24 to see firsthand the latest developments from the best minds and hands in the business. Never mind that there will be beer, that has nothing to do with our decision to go. We will be bringing daily reports and updates and photos to this space. If you have specific questions for any of the builders or want to see more details about anything we post while there, leave a comment and we will attempt to address them. Hopefully we will have mad pod-casting skills by then.