As the Bike Hermit I give myself permission to indulge my reclusive nature. As the North American distributor for Zimbale, a line of traditional style saddlebags crafted in Korea, I sometimes need to bear the discomfort of being in large groups of people. Such as the circus that is Interbike. This year I am looking forward to exhibiting at the 2011 North American Handmade Bicycle Show in Austin, TX. The show takes place February 25-27, 2011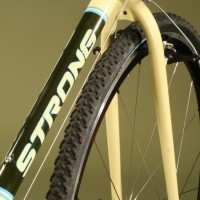 For it's seventh edition, the NAHBS is in Austin, TX . The first show in 2005 in Houston featured 23 exhibitors and 700 people attended. Last year in Richmond, VA there were 126 exhibitors and 6000 attendees.
Zimbale bags have been featured in posts on EcoVelo, Lovely Bicycle and others. Great products for commuting, touring, randonneuring and everything in between.
We will be posting updates and photos from the show here.