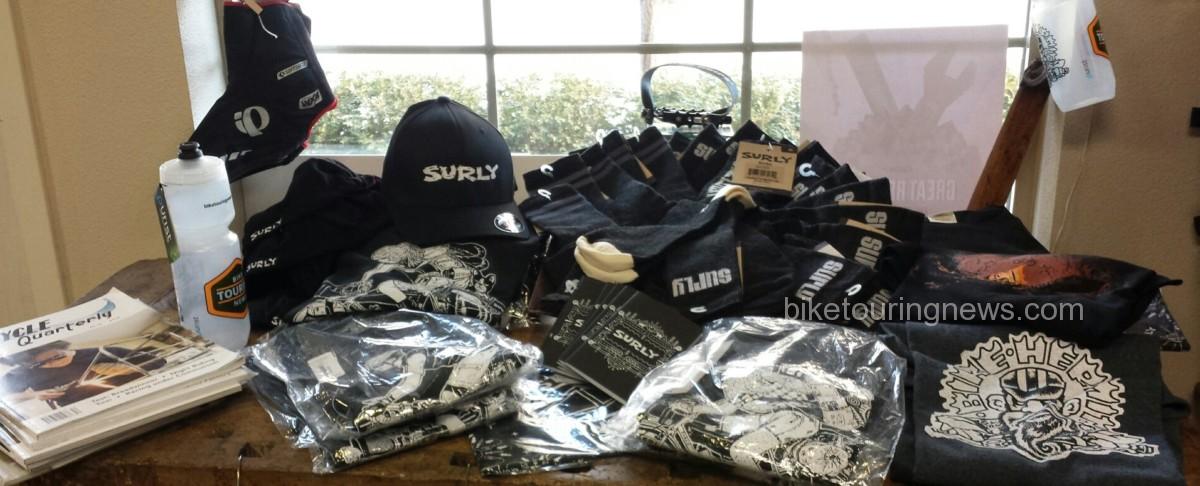 We've added a Gift Category to the website, allowing you to shop by price point for great biking gear.  Here are some items that should bring a smile to many a bike traveler.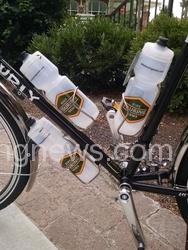 Bike Touring News Custom Water Bottle
Who doesn't need a fresh water bottle?  These are Specialized's Purist bottles, BPA free. Dishwasher safe – in fact Specialized instructs you to never scrub the inside of your bottle, just rinse with soapy water. The tops clean up the best in a hot dishwasher. Our BTN logo on one side and the classic Bike Hermit character on the other.
$8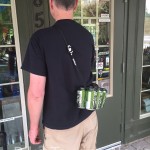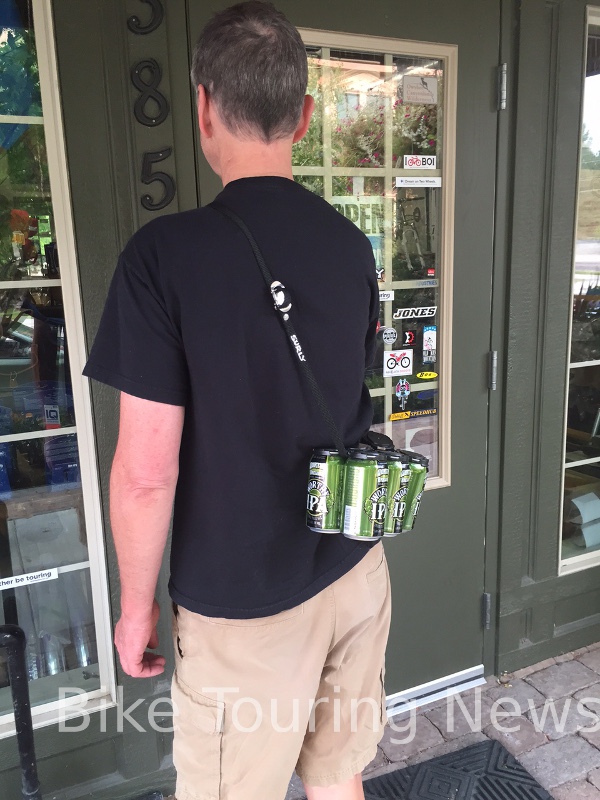 Yes, we love Surly Junk Straps.  In case you missed it here's our "Eight Ways to Use your Junk Strap" post.
We always have Junk Straps with us and they've come in handy more than once.
$5.99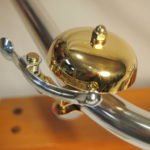 Nothing like the clear, crisp ring tones of a brass bell. Perfect for greeting the neighbors, calling attention to your presence on both the MUP or when climbing that steep hill and using your words just ain't an option.
$12.99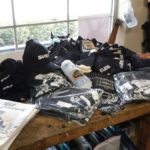 Hats, T's & Socks
Surly Hats, Surly Socks, Great t-shirts, both long sleeve and short sleeve.  A fun "Racing Sucks" hat or just announce your surliness with anything Surly.  Check out our selection and we can always order more.
$10 – $30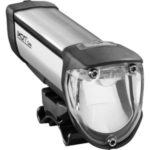 Busch & Muller Ixon Core
Bike Touring News sell lights that help not only with being seen but ones that help you see – what a concept. This is a terrific, USB-rechargeable headlight that easily attaches to the handlebar.  The beam projects onto the road (hey another great idea) and not into the eyes of oncoming traffic.  With 50 LUX it is a great option for those who don't use a dynamo hub.
$88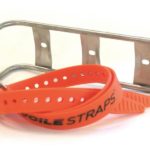 Have a weight conscious rider in the group? King Cage's Many Thing Cage is a great option. Extremely light weight and durable cage that will bolt to any braze on. Stainless Steel to boot.  Need attachment options? We have those too.
$55.00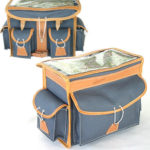 Now here's a gift for life, in fact a gift that can be passed down for generations.  A front bag from Gilles Berthoud is not just a pretty face, it is a work horse that will earn its keep every ride.  Beautiful canvas and leather construction.  Our personal bags have 1,000's of miles on them and stand up to rain, snow, dirt and heat.
$259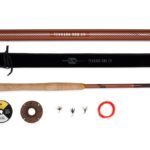 The Sawtooth – Tenkara Fly Rod
We bike tour, we bike pack and we like to fly fish.  Bet there is someone in your life that has the same passion.  Tenkara Rod Co. fly rod packages go hand in hand with bike touring and bike packing – kinda like peanut butter and jelly.  This kit is complete with rod, line, flies and a solid case that straps to your bike or slides into your frame bag.
$159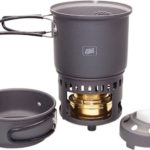 Esbit Alcohol Burner w/ Cookset
This compact alcohol burner proves to be a great kit when cooking for 1 to 2 bike travelers. Burns denatured alcohol or cubed fuel. Packs up nice and tight and fits on the Salsa Anything Cage quite well. We've been using for about 8 months now and are sold!
$49.99
Obviously we could go on and on with ideas.  Bike Touring News is more that just a store.  While selling bike gear keeps the lights on we also are happy to guide you on finding the best products and gear to keep the bike travelers in your world pedaling.  Call, email or come see us and we'll lend a hand.