Spring has finally arrived in southern Idaho and it's time for a good overnight bike trip!  We're planning a ride for next weekend and want you to come along!
For the record, this is not an organized bike race or event and is unsupported, unsanctioned and in no way affiliated with Bike Touring News.  We are offering a suggested route and meeting place/time; nothing more.  You are 100% responsible for yourself and every aspect of your participation.
Disclaimers aside, we hope you'll join us for what we hope will be a great weekend!  Here's one version of the plan:
Friday, May 19
Depart Bike Touring News (3853 Garden Center Way) at 4pm.  Ride to Montour Campground.
Approx. 27mi & 1,800ft elevation gain.  Mostly paved or well-graded dirt roads with some sustained climbing.
UPDATE:  The campground is open!  16 spaces available for overnight camping at $8.00/day, as well as dispersed tent camping for $3/day. Campsites are available on a first-come, first-served basis. Potable water and bathrooms are available.
Saturday, May 20
Ride the "Grindola" route mapped by David Robert Jones (@awakenengage)
Approx. 84mi & 6,500ft elevation gain.  Mostly rolling dirt roads with some sustained climbs and pavement sections.
Some riders are planning on splitting this segment into an overnighter, camping somewhere at the northern end of the route.
For purposes of camping Saturday night we are considering riding this counterclockwise, camping just after the Dodson Pass.
Sunday, May 21
Ride back to town via Friday's route or an alternative.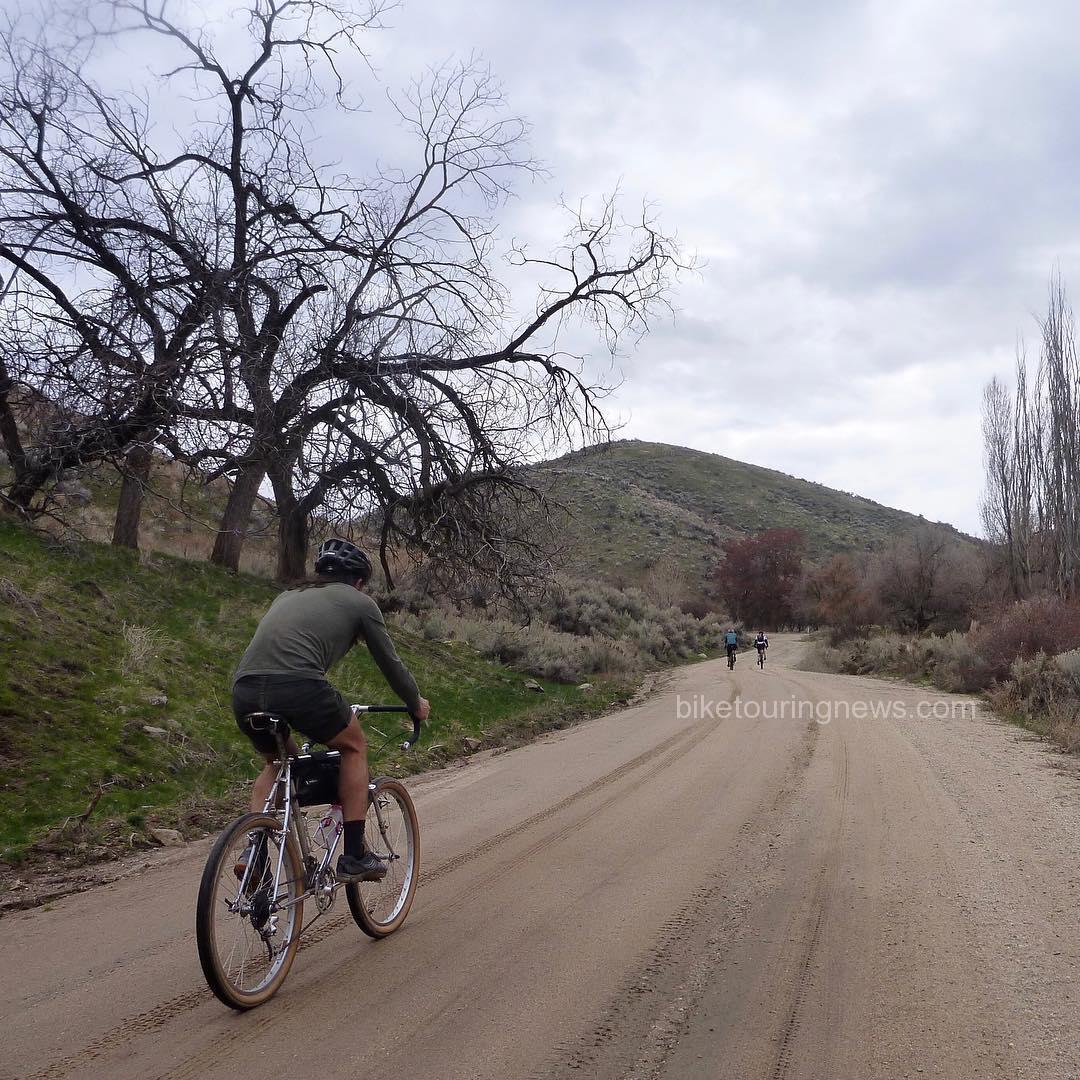 Want to Trim some Miles?  Shorten the Trip!
There will also be a number of folks driving from Boise to Montour, either Friday night or Saturday morning.  Email skyking@biketouringnews.com or call the shop to inquire about ride sharing.  Parking may be limited at the campground but perhaps we can leave cars at the Triangle Cafe.  This itinerary is only a suggestion and you're welcome to make adjustments or do your own thing!
Bike Suggestions
Wide tires and low gears will make for happy riders.  We'd consider 35mm rubber the minimum, though some prefer the more exotic brand of suffering delivered by skinny tires on Idaho gravel.
We're psyched to ride and hope you are too!  Call, email or comment with any questions!