This day has been coming for a long time but that doesn't make it any easier.  The Bike Hermit and Sky King gave a characteristically unceremonious final farewell and walked out the door of Bike Touring News HQ today.  We're not likely to see them around these parts for many months at the very least.  As the Hermit said, "this might be the last time I ever see this place."  Their exit has been a long, gradual process that has taken up much of the last six months but the finality of their departure weighs heavy as a swollen raincloud on this overcast fall day in Boise.  I'm going to miss the hell out of those two.
Many of you will already have heard that Bike Touring News is under new ownership, that Jim and Stacy are entering a period of semi-retirement to chart a more adventurous path.  Like most of you, I'm thrilled for them (if not a little jealous) and can't wait to read stories and see photos of their journey.  I look forward to sharing dispatches in the form of blog posts as they journey south, eventually making their way down the length of the Baja Divide.  However, I'm struggling to wrap my mind around the reality of work at Bike Touring News and life in Boise without the Hermit's good-hearted surliness and Stacy's youthful joy and caring.  Their departure has already left a palpable void and Bike Touring News HQ suddenly feels quite lonely, like a winding desert road with an uncertain destination.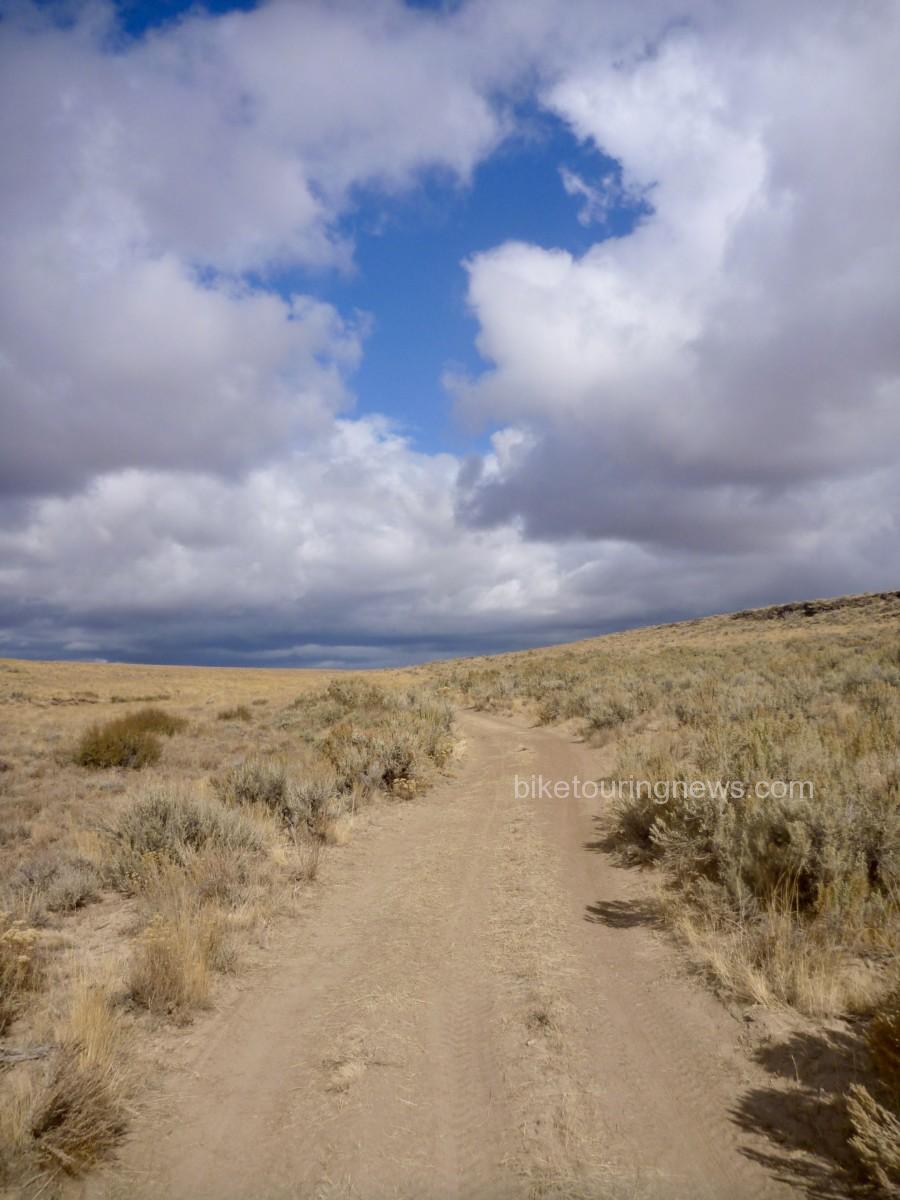 A couple of weekends ago, I was able to join a handful of friends for Jim and Stacy's last ride in the Owyhee Canyonlands.  At the time, it felt like just another trip in the desert.  Every journey into that wild, remote country is special and unique but this particular ride didn't feel all that different from those that came before.  Looking back, it now feels packed with meaning and significance.  We started out separately, rode and camped together, then continued on our separate paths.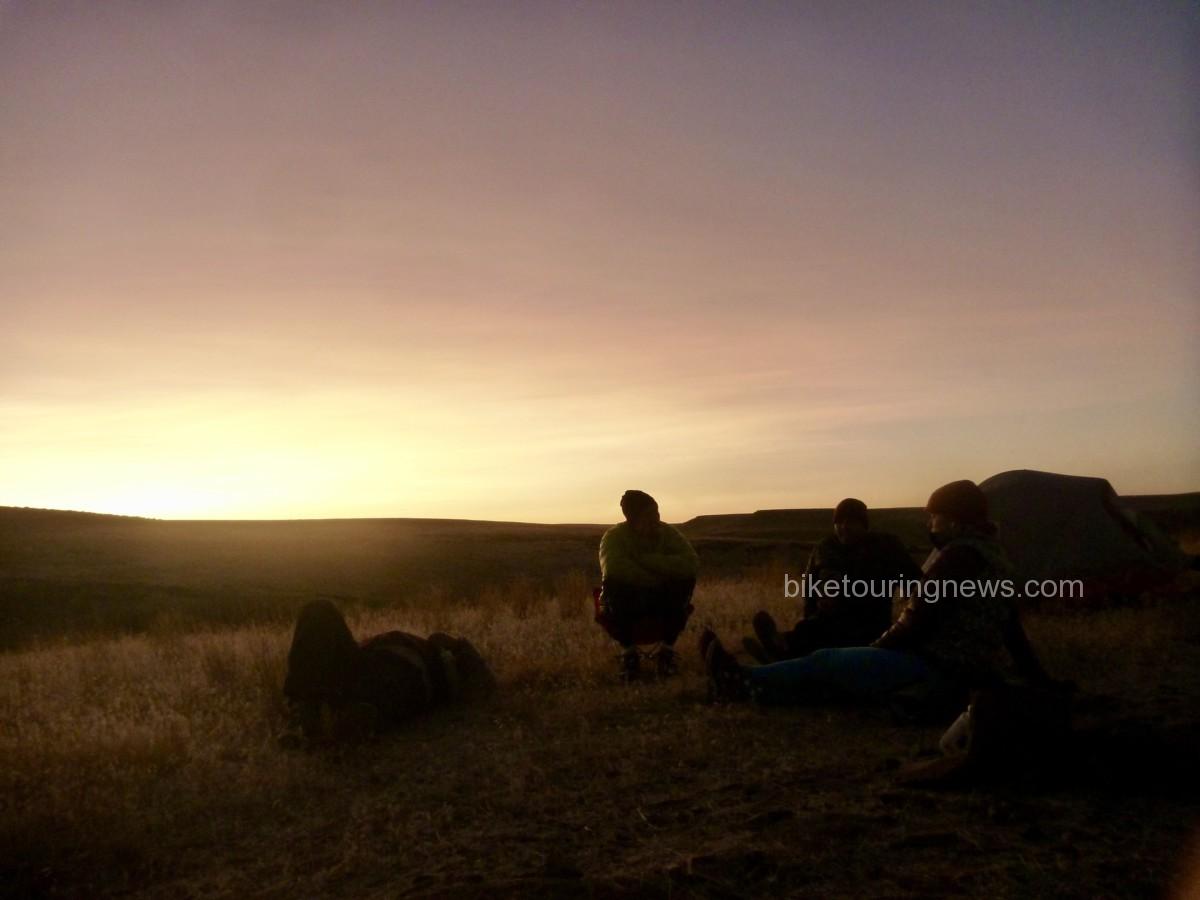 Our trajectories in life have been somewhat similar.  Happenstance and shared interests brought us together for a time and now those shared interests are leading us down diverging trails.  I think I first started saying goodbye to Sky and the Hermit when we parted ways on the frosty morning of the second day of our ride to Little Jack's Creek, as I watched them climb away along the double-track into the cloud-filled sky.  I know our paths will cross again in the future but I'm left wishing we had more time.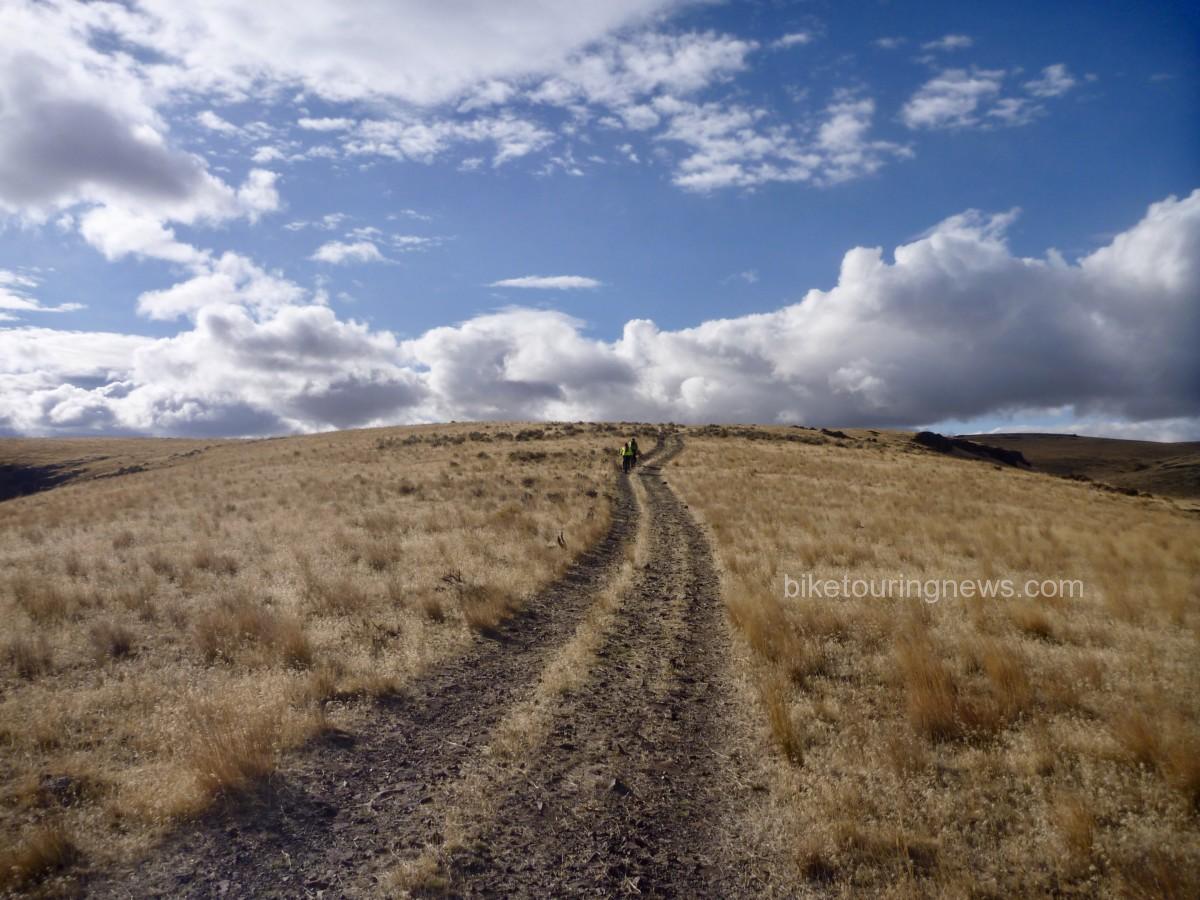 Despite my sadness at their leaving, I'm excited and optimistic about the future for all three of us.  They're pursuing a brave dream, having offloaded nearly all the belongings and encumbrances that tie so many of us down and setting out to ride one of the most ambitious bikepacking routes in the world.  At the same time, I'm embarking on my own adventure of bike shop ownership, building on the foundation they laid over the past six years.  I feel incredibly fortunate to be in a position to move Bike Touring News into the future and am honored by the trust Jim and Stacy have placed in me to carry on their legacy.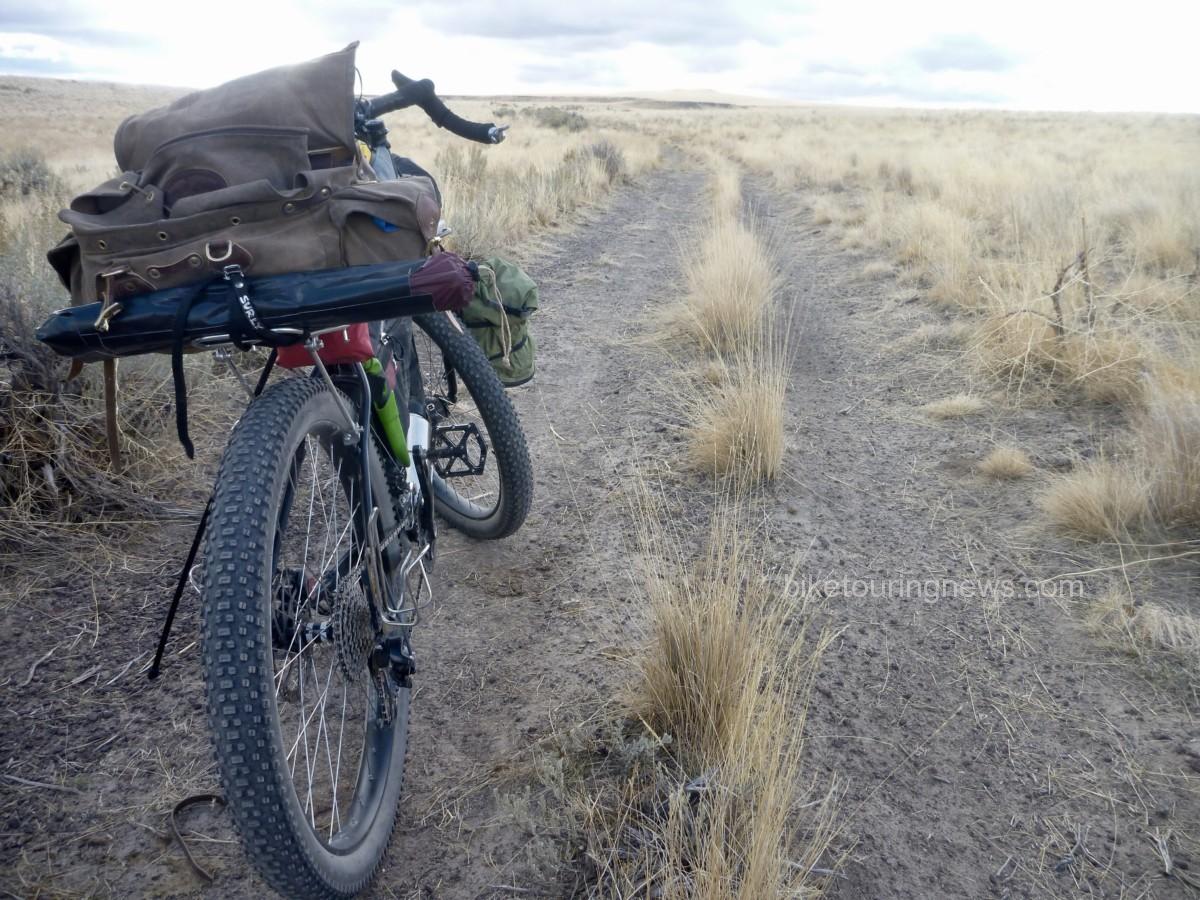 They'll be rolling out of Boise in their big red pickup tomorrow, with bikes in the bed, a Bike Touring News sticker on the bumper and their few earthly possessions securely stowed in the Boles Aero travel trailer.  Come November they'll be pedaling terra incognita on the Baja Peninsula, camping on beaches, traversing mountains and navigating deserts.  When asked how long they expect to spend on the Baja Divide their answer has always been, "as long as it takes."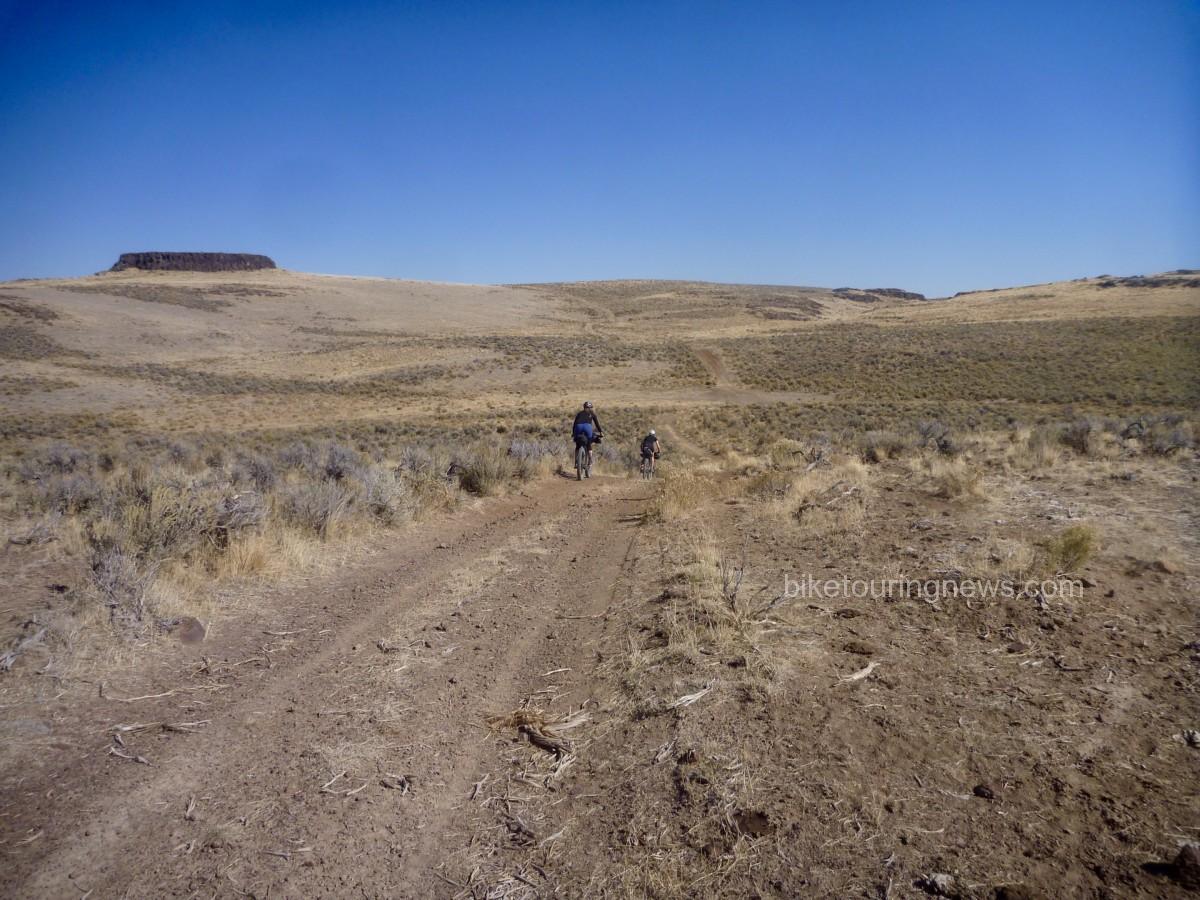 I hope their journey is filled with excitement and discovery, honky tonks and juke joints, cervezas frias y tacos pescados, with only enough difficulty and struggle to highlight the easy, effortless times.  Safe travels, you two.  Take care of yourselves and each other.  Bike Touring News, Boise, and the Owyhee will be awaiting your return, for as long as it takes.